Dia de los muertos Super Tuesday!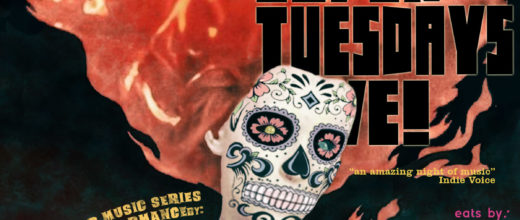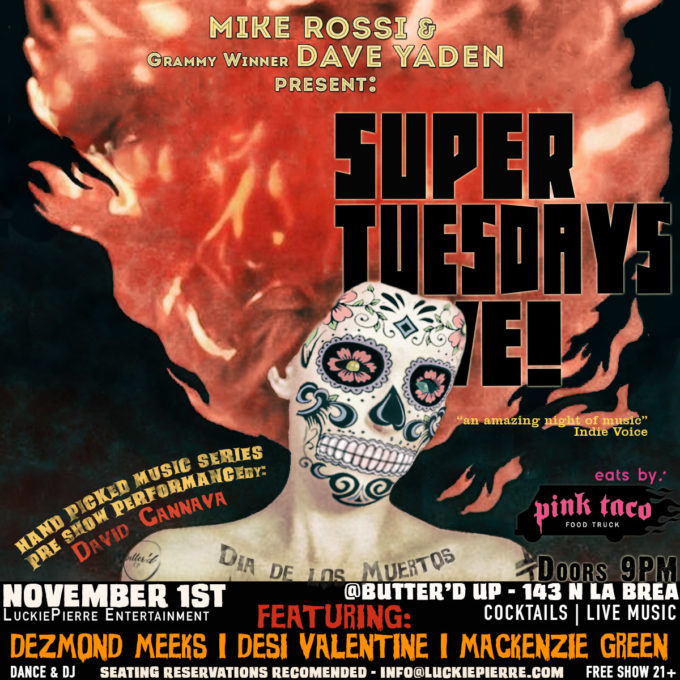 Recently listed in ThrillistLA.com's best places to catch free live music, Super Tuesdays Live kicks of Novemeber with a "Killer" show for Dia de los muertos! Costumes welcomed but not required – hunger for great music, great cocktals, great people is required! Pink Taco Truck will be serving up eats, graham and jake behind the bar on cocktails and the show features: Dezmond Meeks Desi Valentine Mackenzie Green Vonzell Babyv Solomonand special guests!
Hand picked musical guest David Cannava 10pm
Hosted by Mike Rossi and Dave Yaden
Cocktails by @luckiepierre and Double Cross Vodka
Tacos Pink Taco
Doors at 9pm LP DJ 9-10
10p David Cannava
11pm STL!
1-2am meet the musicians for a night cap!